Newington Clogged Toilet
Backed-up or clogged toilet? Overflowing toilet? Call Advance Plumbing & Heating for fast, professional, affordable toilet services in Newington CT.
Whether your toilet is backed-up, overflowing, or clogged, we can clear it - including the most stubborn clogged toilet. We have the equipment and experience to solve any and all of your toilet problems.
Newington clogged toilet
Newington overflowing toilet
Residential toilets
Commercial toilets
Backed-up toilet
Blocked toilet
Toilet installation
Toilet replacement
Toilet repair
Newington Plumber
In addition to toilet repair, we are a full-service Newington plumber, ready to solve all of your Newington plumbing and sewer problems.
Full-Service Central Connecticut Plumbing
Sewer repair and sewer replacement
Drain cleaning and sewer cleaning
Heating services
Water well services
Water heater services
Water leak detection and repair
We offer toilet services throughout Central Connecticut
Avon CT, Berlin CT, Bloomfield CT, Bristol CT, Cromwell CT, East Hampton CT, East Hartford CT, Farmington CT, Glastonbury CT, Hartford CT, Manchester CT, Meriden CT, Middletown CT, New Britain CT, Newington CT, Plainville CT, Plantsville CT, Portland CT, Rocky Hill CT, Simsbury CT, South Windsor CT, Southington CT, West Hartford CT, Wethersfield CT, Windsor CT, and Surrounding Communities.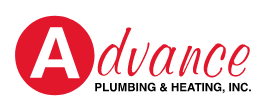 860-232-3053
Advance Plumbing & Heating
700 N Mountain Rd
Newington, CT 06111
License #:
0204461-P1 / 0303096-S1